A storyreel I created to exercise my craft and apply to Valve.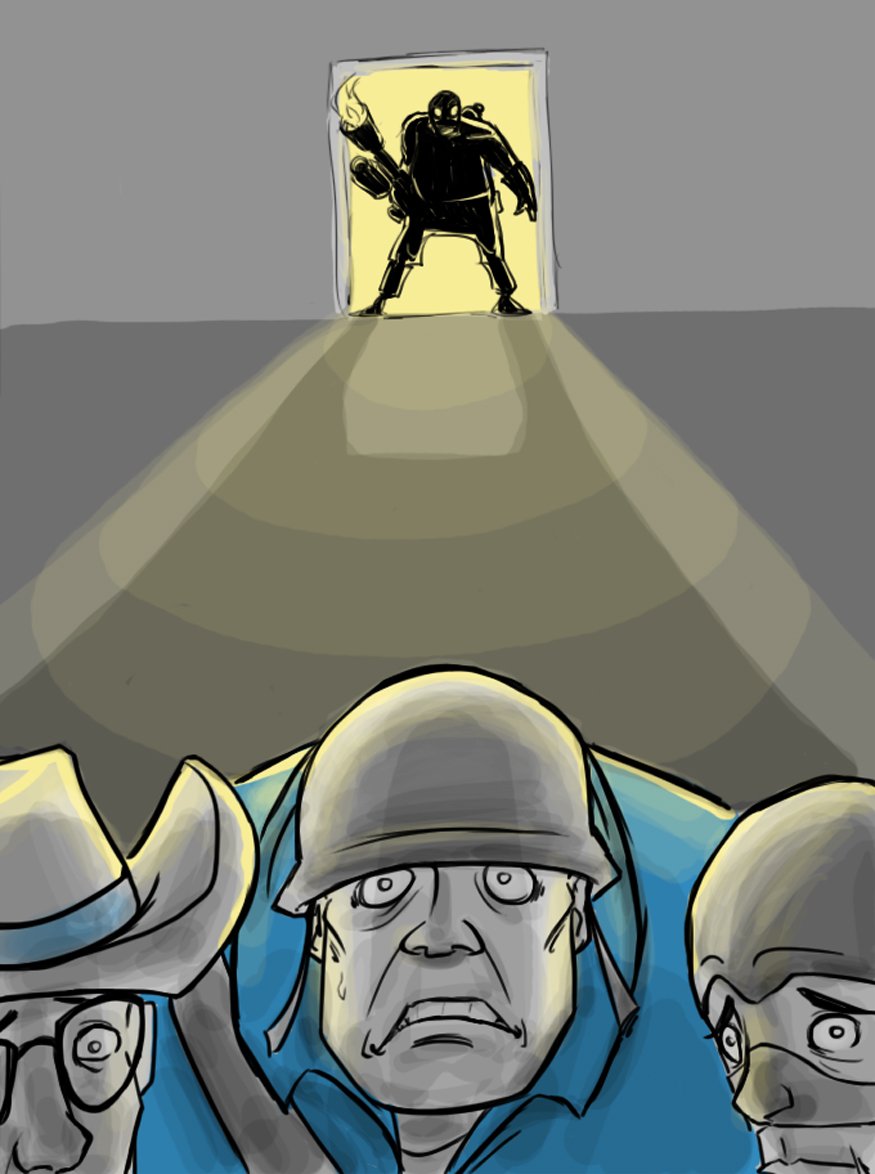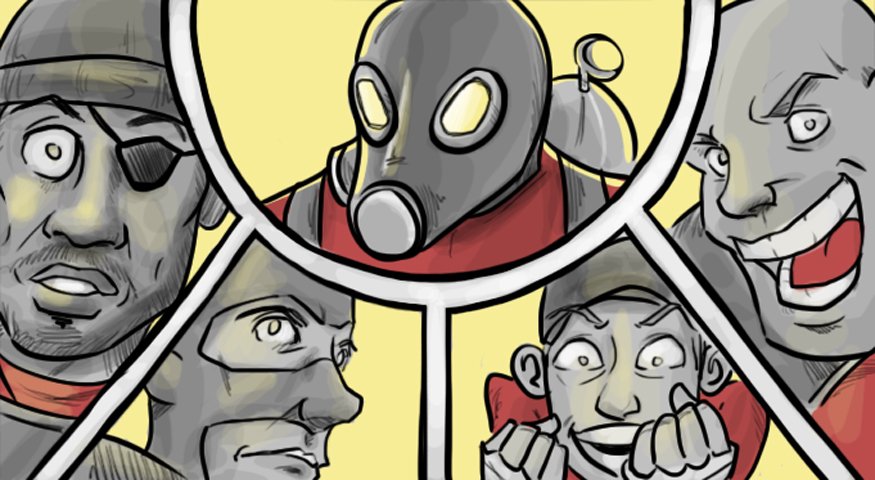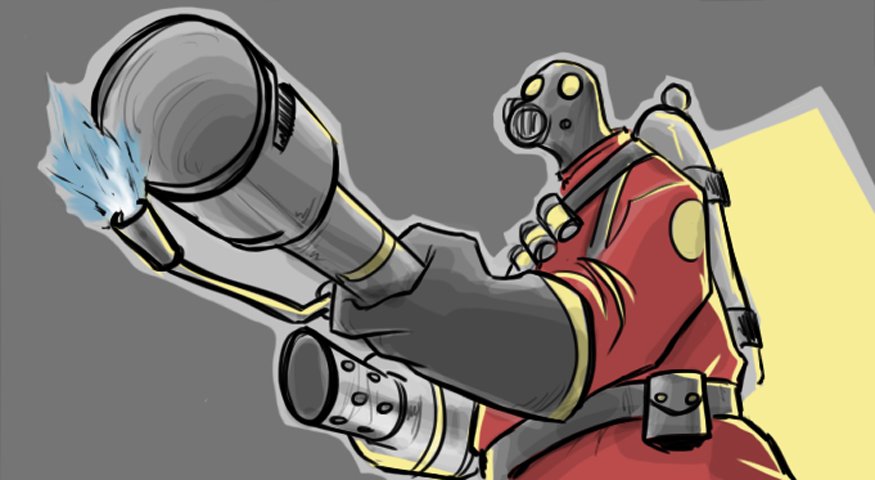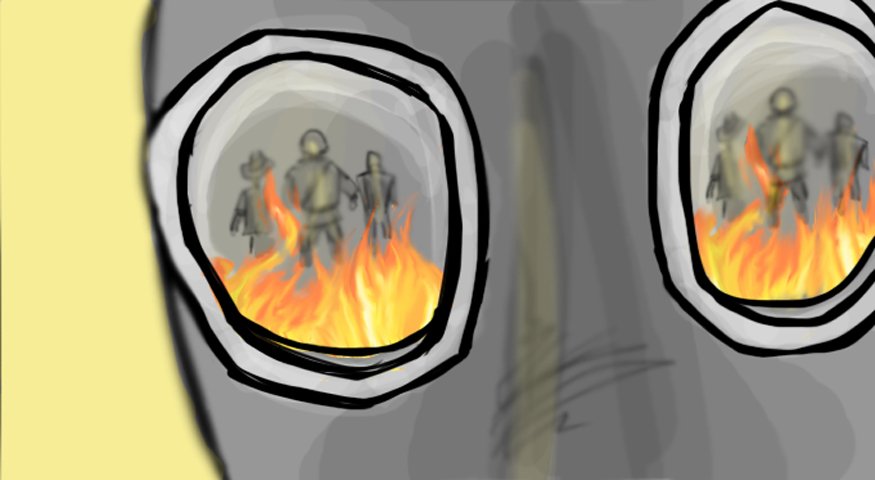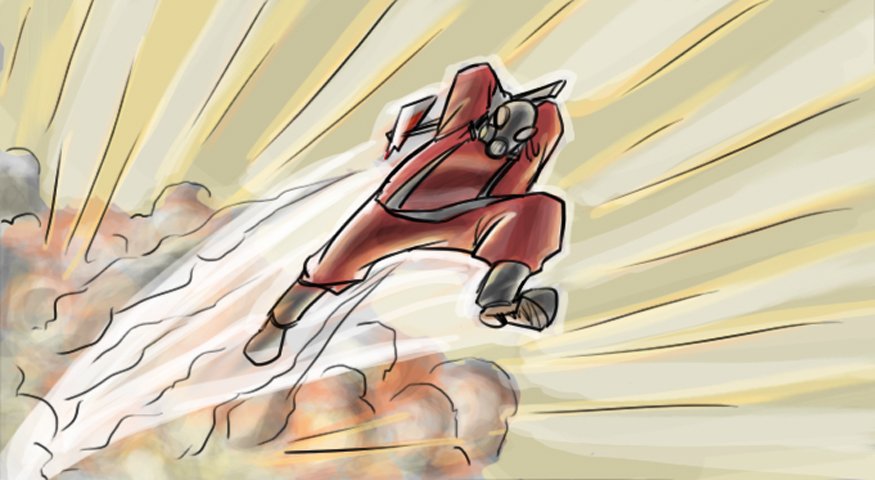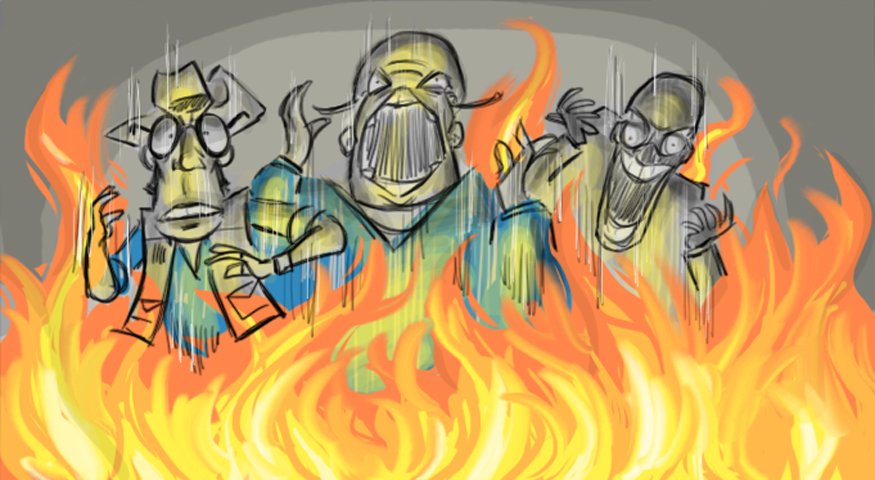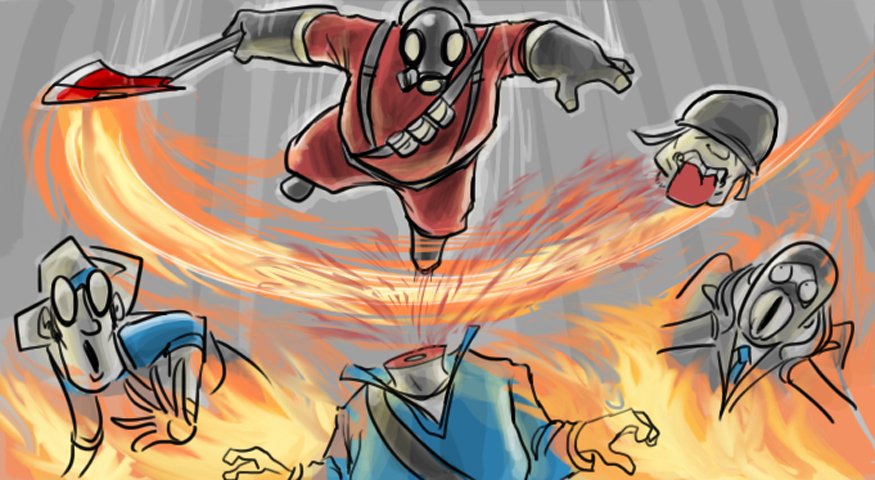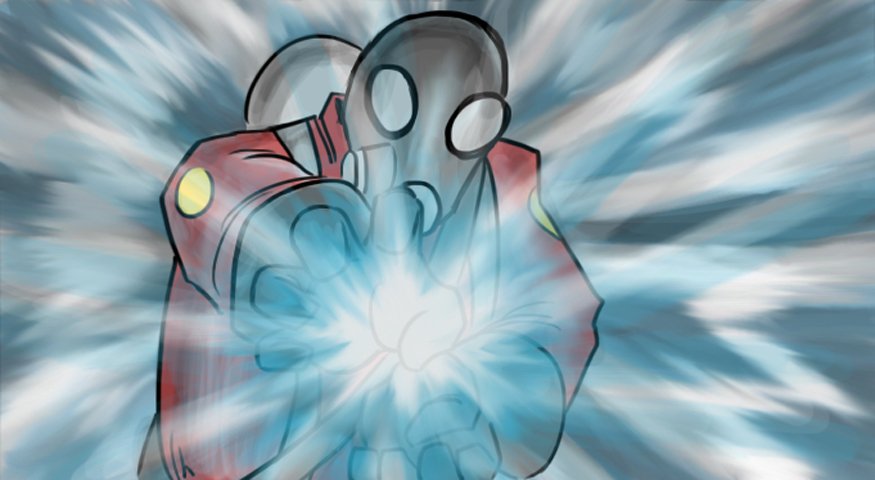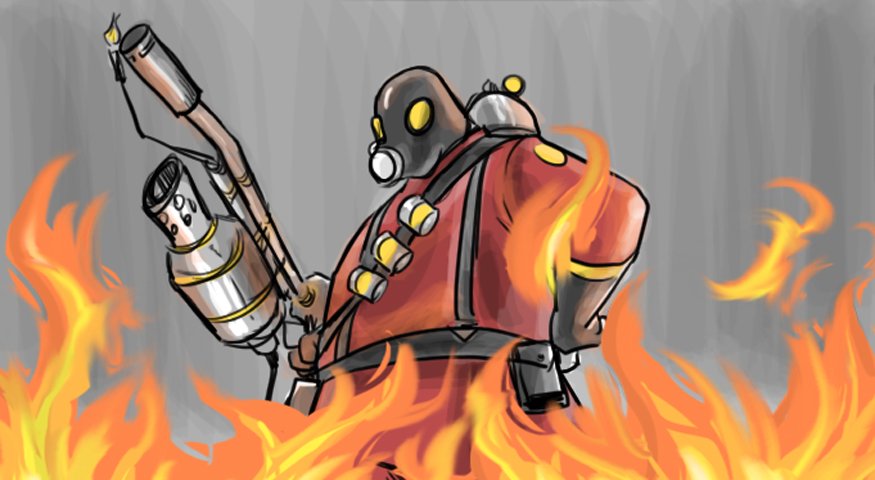 Meet the PYRO
ROLES
---
This is a speculative MEET THE PYRO video I made based upon Valve's TEAM FORTRESS 2 property. I did it partly for fun, but mostly because I felt that my storyboarding and editing skills had become weak. This was an attempt to get my groove back.
The idea for the story came from a friend (a real TEAM FORTRESS 2 fan) and once he gave me his story treatment, I was able to push through this whole thing from storyboard to this final result in less than a week.
It was an energizing experience.
| | |
| --- | --- |
| Type | Storyreel, Animatic, Storyboard |